Exquisite 4 & 5 Bedroom Villas
in the heart of Wadi Al Safa 2, Dubailand
PRICES STARTING FROM
AED 7.68M ONWARDS
80% During Construction &
20% On Handover
Sobha Reserve is a niche set of exquisite villas situated in the heart of an idyllic green nook away from the bustle of the city. With over 300 units starting with 4 bedrooms housing a private luxury pool enclosed within a lawn, it's an exclusive community to behold with vast green avenues.
With an open canvas of 3.47 million square feet, the villas create a disruptive optic of a non-linear streetscape. Framed in a curvilinear design, the residences are further enhanced with tree- lined sidewalks and foliaged lanes.







Balcony

Fireplace

Basemen

Cooling

Dining room

Dishwasher

Swimming pool

Garage
WHY INVEST HERE?
Villas with private garden
2 Covered Car Parks
Separate Maid's Rooms
Living spaces overlook the Pool Area and garden beyond
Private Swimming Pool
Direct easy access to the forest
Master Bedroom with luxury walk-in Wardrobe, and spacious Bathroom
Open Terrace Area & Private Balconies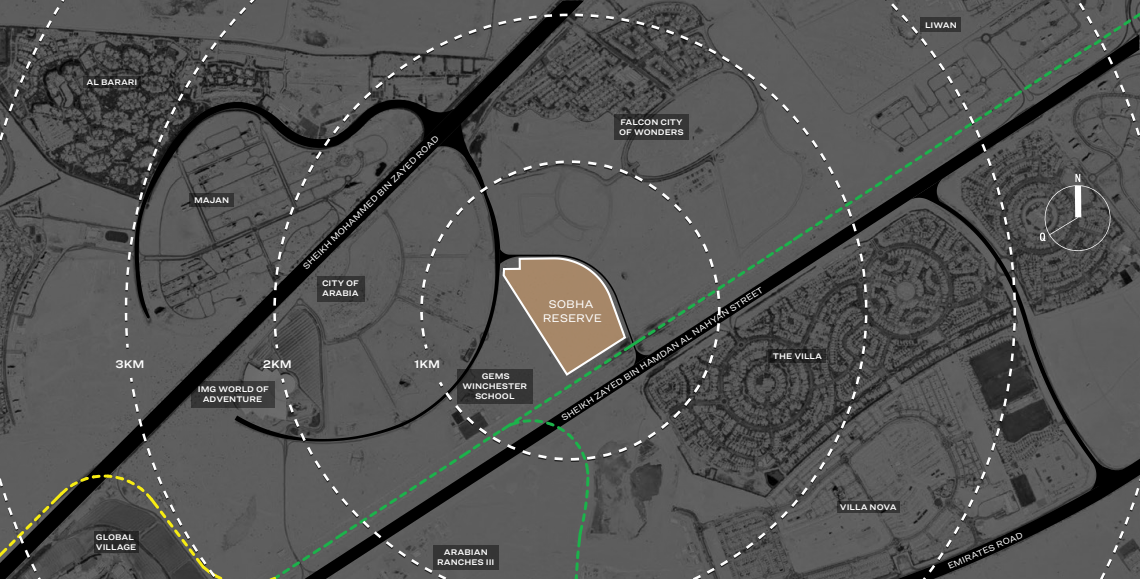 Wadi Al Safa 2 Dubailand,
For more information about our services, get in touch with our expert consultants
10 new offers every day. 350 offers on site, Trusted by a community of thousands of users.